I remember hearing about 7-Zip years ago and thinking "So what?". It ended up being pretty big so-what in a software world.
Historically there was always a lot of archive formats but very few of those that were actually used for simply packing bunch of files . Native ZIP support in Windows XP had ensured it's most widely used and some advanced features (combined with price tag) ensured RAR 's popularity among consumers of pirated software. :)
What it does
7-Zip is file archiver software.
it uses it's own 7-Zip (.7z) compression;
as well as packing to number of other common formats (ZIP, GZIP, BZIP2, TAR);
and unpacking even larger number of those (including such as RAR and ISO).
Interface is minimalistic with single or dual-pane view.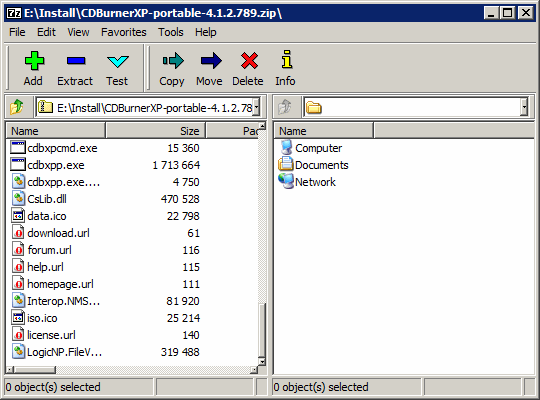 Not much graphics but app has extensive list of hotkeys (browse for those in menu) and nifty benchmark (which makes sense in context, file compression is one of the most widely used heavy and real-life computing tasks).
Licensing
The part no one cares about. I'll keep it short:
It's really freeware and open source while at it.
LGPL license means it can be relatively easily used in other software products. Including commercial ones.
Basically if you need compression for anything from documents to some data in software you are developing then 7-Zip answers your needs without asking for your money . Simple but something most file archivers hadn't ever delivered.
Why use it
I appreciate the role 7-Zip plays but honestly never was huge fan of app itself. Universal Extractor has 7-Zip support for unpacking and for my packing I stick to simple and most widely supported ZIP. 7-Zip is app that you may not use but it still changes your life for better. Decent deal, right? :)
Overall
Very open, positive effect on software world, translated to many languages. Not natively portable but PortableApps have that covered with their portable build.
SourceForge http://sourceforge.net/projects/sevenzip/
PortableApps http://portableapps.com/apps/utilities/7-zip_portable
Related Posts