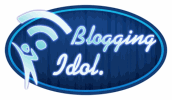 Blogging Idol 2 contest I am participating in is finishing soon and voting is up for bloggers who used smartest techniques for promotion of their RSS feeds.
My gain at moment is 34 subscribers up to 190 plus few more at software updates feed so I am only above middle of list. Still it was interesting experience and plenty of promotion tips flying around.
In the end I am much more suited for group writing contests. :) By the way my promotional offers still stand and I am even bit overbooked with writing all of guest posts I was asked to.
Related Posts