Managing fonts is a little boring area and there aren't really any known and popular apps here. I had cycled through few of them over years until I had finally reached NexusFont.
What it does
Core of NexusFont is usual font viewer with font list and customizable preview. However it delivers excellent presentation by putting preview on every font in the list instead of looking through fonts one at a time. Together with incremental search and displaying non-installed fonts from any folder this makes everything very easy.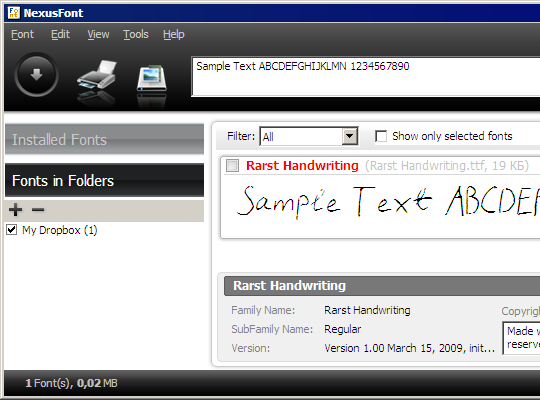 Don't be too scared of screenshot, that's merely my crappy handwriting I have around digitized since YourFonts review. :)
Strong features
Aside from core functions NexusFont is put together in style of small sub-utilities. It has:
font install/uninstall with backup;
internal charmap (as well as link to system one);
export multiply fonts as image;
flexible print of multiply fonts;
font duplicates search.
Overall
Developers clearly wanted too take font experience further then usual and packed NexusFont full of powerful and handy functions. I can't claim expert opinion if this app completely perfect for extensive font managing but it is definitely best I had tried while free and completely portable on top.
Home http://xiles.net/
Related Posts