I remember times when optical media hit mainstream. Those amazing promises of hundreds of megabytes of reliable storage. Megabytes turned out to be true, hard to lie about those. Reliability and lasting rewritable media turned out to be bullshit.
Optical media is plagued by so many factors in real life that it is storage throwaway rather than good choice for an archive. DiscSpeed is test suite to check quality of drives and media, as well as state of data stored.
What it does
App offers several test modes, organized in tabs. Basic test will work with any disc you insert and there is option to burn test CD as well. Tests focus on drive and/or disc plus there is file system test which will check readability at files level.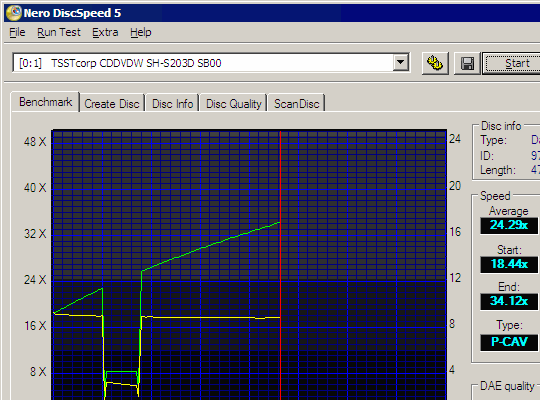 Basic benchmark is most useful to assess overall state of things. It shows how well drive works and system resources it consumes. It is really good to catch less obvious issues like forced PIO mode.
Strong features
DiscSpeed can test most arcane and complex parameters, those who other than completely devoted won't even know about (I just ignore half of tests :).
But for all tests it provides results in convenient and understandable way. If something is wrong it is usually obviously wrong in the results and they can be easily screenshoted or exported from menu.
Downsides
In what it seems as case of business trumping freeware, app was discontinued by developer in favor of newer shareware product. All info about DiscSpeed seems to be scraped of site, which hits especially hard since docs were online as well.
Overall
Comprehensive, free and portable test toolkit for everything that has to do with optical drives. May go outdated in some years, but so will optical media as it seems. :)
Download http://www.softpedia.com/progDownload/Nero-CDDVD-Speed-Download-5984.html
Related Posts