While back Petr Novotny had contacted me about his site as possible addition to my post on file extension databases. I rarely re-write past posts, unless there is need for considerable update.
So separate post on File-Extensions – another site about file extensions and types.
What it does
There isn't really much you can think up for file extensions site. There is catalogue and search. And apps, related to extension.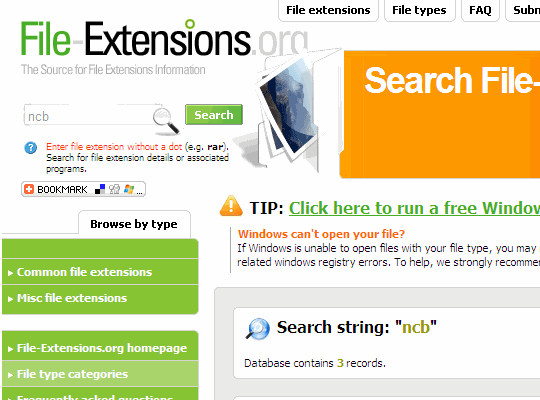 This site adds interesting spin by focusing on file types as well. Which are closely related to extensions but are interesting separately as well. Types are sorted into multiply groups, which may come very handy when looking for things related to specific software, creating backup routines and more.
Strong features
shows icons for types – really awesome feature;
search plugin (worked in Firefox, but not in Opera);
add as button on Google Toolbar;
registry tweak to make Windows use site as search provider for lookup on unknown file types.
Downsides
My only gripe with site is usability. It combines a lot of bright spots and text with fonts too small for that. Amount of ads is also very heavy and they aren't contained to clearly defined areas but tightly intertwined with content wherever possible.
Overall
Nothing out of ordinary for extensions database, but site does complement it with useful catalogue by types and nifty search extensions.
Link http://www.file-extensions.org/
Related Posts