There are so many things going on in Windows background that it is really hard to manage all of those at the same time. Some utilities try to wrangle them with little to moderate success, like Process Explorer. Some specialize.
SpyDLL Remover is an app that is focused on making sense of currently loaded library files.
What it does
App looks for active DLL files. With focus on security it tries to detect files that attempt to hide themselves and color-codes findings in accordance with suspected level of threat.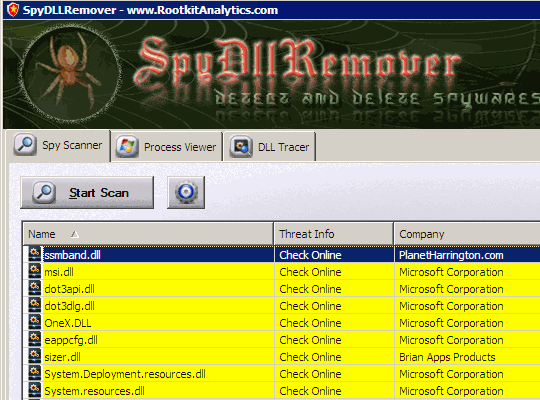 It can go from DLL to processes that use it and backwards – from running process to all DLLs that it has hooked.
Strong features
It doesn't do much but it performs core functions well. Scans and lookups are snappy and results are easily interpreted.
As for remover part – it can kill processes and remove DLLs from them.
Downsides
Interface is questionable. For me such… experimentations are usually stay-away sign, but in this case app has favorable reviews going and has PortableApps version. It works better than it looks.
Overall
Performs core function just fine, but was it so hard to try and make it look neat? :)
Home&download http://rootkitanalytics.com/userland/spy-dll-remover.php
Portable http://portableapps.com/apps/utilities/spydllremover_portable
Related Posts