Yes, title is right. :) Obviously not lots of hotkeys since mouse only has two proper buttons… Ok, mine has seven but we are talking about mice in general.
Hold left mouse button and click right mouse button to go forward.
Hold right mouse button and click left mouse button to go back.
Opera calls such movement flip.
Try these and soon dragging your cursor to back button or repeatedly waving a mouse gesture (hold right mouse button and drag left/right) are going to be forgotten bad dream.
That's pretty much core of today's post. Read on for some extra stuff with flips, way to customize them and links for today's Opera update.
If you hold shift while you do these it is going to take you really back (to where you started) and really forward moves.
In sidebars with folder trees (like in bookmarks) these are opening or closing all folders at once.
As with all hotkeys in Opera you can easily remap them to anything.
Tools > Preferences (Alt+P) > Advanced > Shortcuts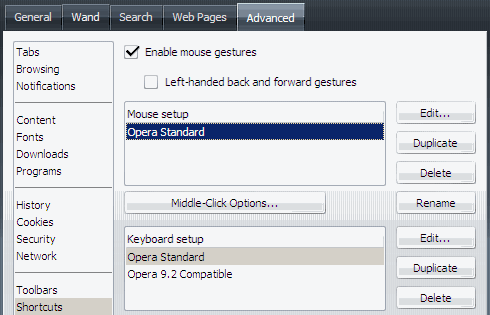 Select mouse setup and press Edit. Type "flip" in the search.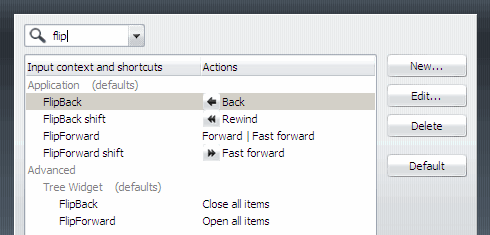 By the way Opera just got minor update to 9.52.
Download page http://www.opera.com/download/
Changelog http://www.opera.com/docs/changelogs/windows/952/
Related Posts