I've recently posted my thoughts on what establishes web standard and one of the important factors is backing from big companies. Big company can spend lots to get own pocket standard (web or not) but its own software for working with that can be totally lacking at the same time.
Native Adobe Reader for viewing documents in PDF (Portable Document Format ) has plenty of bad fame for being slow and bloated. So where is need there are alternatives and Foxit Reader is one of them.
What it does
Foxit Reader performs exactly one function - it opens PDFs and provides some navigation options. Just enough for comfortable reading.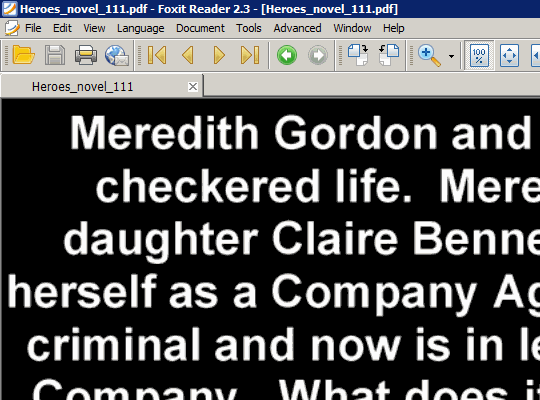 Reader itself is free but business model here is providing additional plugins and tools as shareware. So there are tiny ads in the corner (doesn't bother me but some scream adware) and plenty of menu items lead to those paid additions.
Ease of distribution
App itself is single executable (plus optional XML file with interface translation). It works without installation and on first launch will either grab file association for PDF silently (if no other readers are present) or ask you for confirmation.
I had also seen portable launcher for it at Portable Freeware Collection . It reroutes saving of settings from registry to ini file.
Overall
App has one function, is very fast and easy to install. For most users who only need to read PDF occasionally this is perfect fit.
Home&download page http://www.foxitsoftware.com/pdf/rd_intro.php
Related Posts