Another long term inhabitant of my email inbox, Photovisi is one of those web sites that specialize in one kind of image manipulation. This one is about easily creating photo collages.
What it does
Site is really simple, polished and straightforward. First you select template (several dozens available) for your collage. Then you fill it with photos and get resulting image.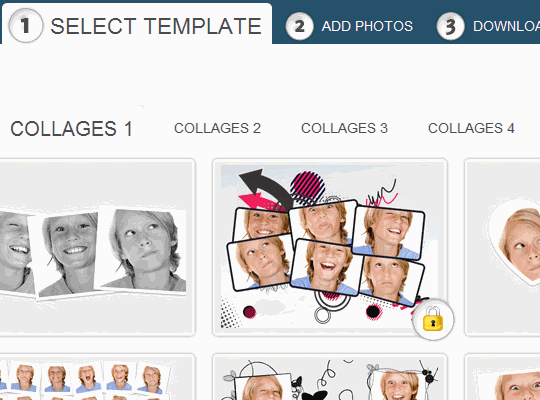 Photos can be uploaded from computer or acquired from web cam
Strong features
What pleasantly surprised me is that service isn't merely providing fancy frames. You actually get simple editor functionality to move, layer, scale and rotate frames. This make process actually interesting and results more original and customized for how you want it to be.
Downsides
Site is a little pushy about free registration, required to access more complex templates and download of images in higher resolutions. This seems to be common trait for such sites and I guess it is required for them to stay afloat.
Overall
Very nice and easy to use service. Naturally results won't awe anyone with decent photo editor skills, by would work just fine for mere mortals.
Link http://www.photovisi.com/
Related Posts