IrfanView is very popular image viewer with 10+ years of history developed by Irfan Skiljan. It is best known for cruel splashed cat icon very fast core program, plugin package that adds support for numerous image formats and overall vast number of functions.
Few days ago it had major update to version 4.20 with numerous fixes and some new features.
Amount of things IrfanView can do is plain huge, so I'll try to focus on most interesting and original ones.

IrfanView has (but not limited to) following functions:
extremely fast and stable both in image and thumbnails (triggered with T hotkey) modes
number of edit-related functions like filters and cropping
good resizing and color-related functions
integrated screenshot module
integrated batch convert/rename module
integrated slideshow/screensaver generator
integrated search including by internal image data
integrate TWAIN scanner support
I don't even use most of these daily and surely forgetting some, but I know that IrfanView is capable of most image-manipulation tasks I encounter or may ever encounter.
Latest addition in 4.20 is "Save for Web" via RIOT plugin that saves to JPG/GIF/PNG images and offers number of compression tweaks. There is nice "compress to size" button which is excellent for preparing images for upload to resources with size restriction.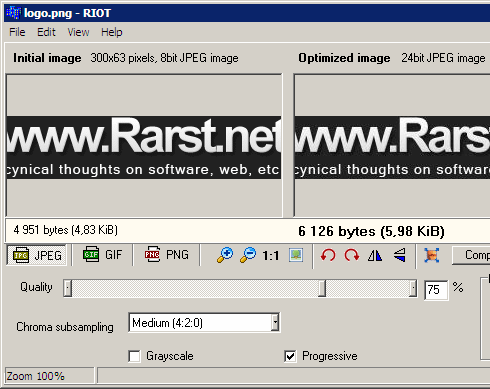 IrfanView is freeware for private, non-commercial, educational uses. Installation comes with optional Google Toolbar and Desktop Search modules. Program is natively portable with option to chose settings location (working directory/user profile) during install.
Home page http://www.irfanview.com/
FAQ http://www.irfanview.com/faq.htm
Download page http://www.irfanview.com/main_download_engl.htm
Plugin download page http://www.irfanview.com/plugins.htm
Related Posts