One of my quiet resolutions for this year have been to spend some time looking into data processing and visualization. It is a little hard to look into new topic with little idea where to start, so I've been putting to the side some bookmarks on topic.
In a while I had a topic and some tools to get this small personal project going - I took results of large WordPress survey that run last summer and tried to shape it into visual reflection of community that took survey.
So after some serious struggles with data aggregation, defeating broken encodings and normalizing more currencies than I have ever seen in my life… I present you WordPress Survey 2011 in pie charts. And some bars.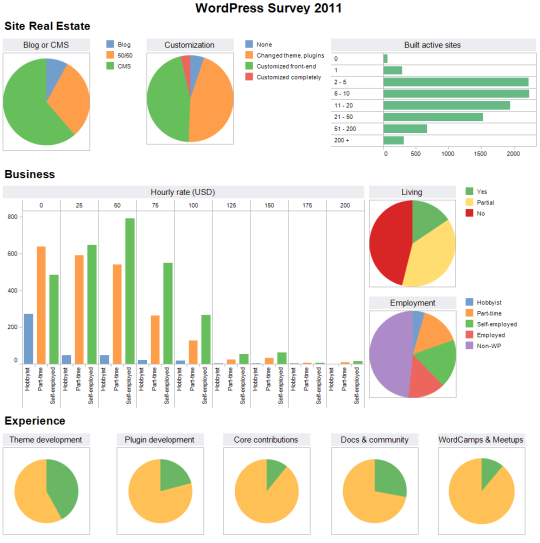 Click through to for full dynamic version.
I will much aprecciate feedback how did this attempt go and probably will write about tools I used separately.
Related Posts